Innovations
Innovating to keep pace with changing spaces and their end-use
A transformation is under way in the property sector in the aim of serving businesses and giving them what they need to become more efficient, attractive and agile.
The new generations arriving in the world of work are shaking up traditional working patterns and posing new challenges in terms of staff mobility. First came teleworking, then co-working and the flex office concept are also part of new-look working lives, driven by digital technology that lets us connect and log into our digital workspaces from any location.
Occupant comfort and satisfaction, optimal use of available floor space and of energy – these are all at the heart of what we do.
We have answers to these challenges and our agile organisational structure means that we can roll out innovations at the grassroots level. We work with our clients, using labs and pilot tests in synergy with partners and startups.
These trials have led to the emergence of numerous partnerships between highly innovative startups and VINCI Facilities. Several of our partner startups have benefited from our support and they have also been able to test their innovations at La Factory, VINCI Energies' unique innovation space in Paris.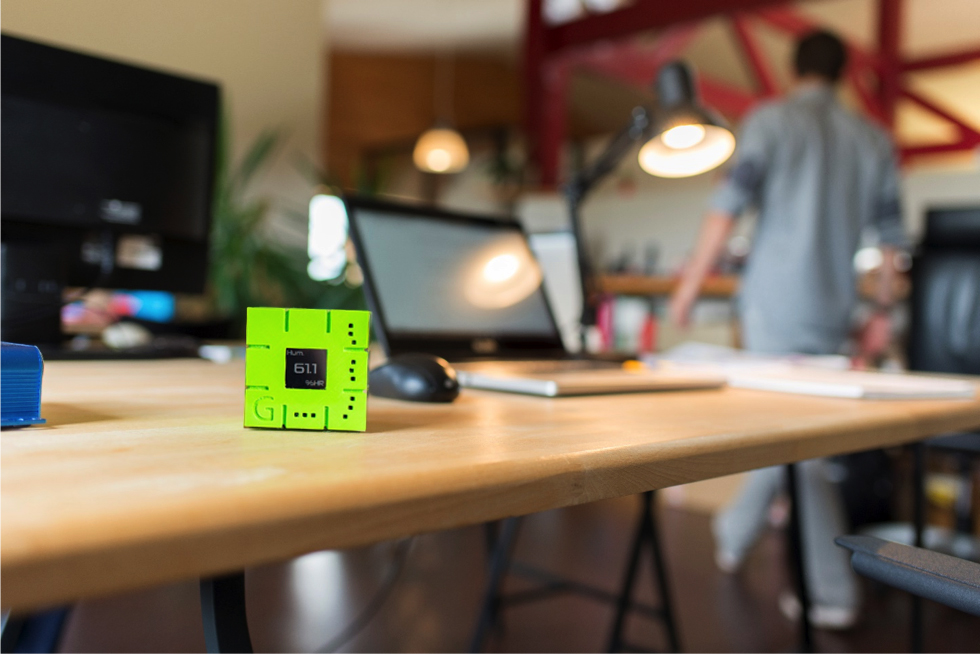 Digital, driving innovation: bim, connected objects, smart buildings
VINCI Facilities, a major provider of facility management services for buildings, continues its digital transformation as it realigns to serve the smart buildings of tomorrow. Today, this digital focus is evident in the creation of an FM IT architecture that has led to the development of a Hypervision solution and new functions in building information modelling (BIM).
The uses that ever-more flexible buildings are put to is increasingly central to facility management, which is becoming firmly centred on end-users. At the same time, the property sector's high expectations for smart buildings mean that facility management is at the heart of challenges relating to the environment, floor space optimisation, technical and energy performance and the quality of the workplace environment – one of the keys to wellbeing at work. VINCI Facilities uses digital technologies to rise to these challenges related to paving the way for new solutions and services.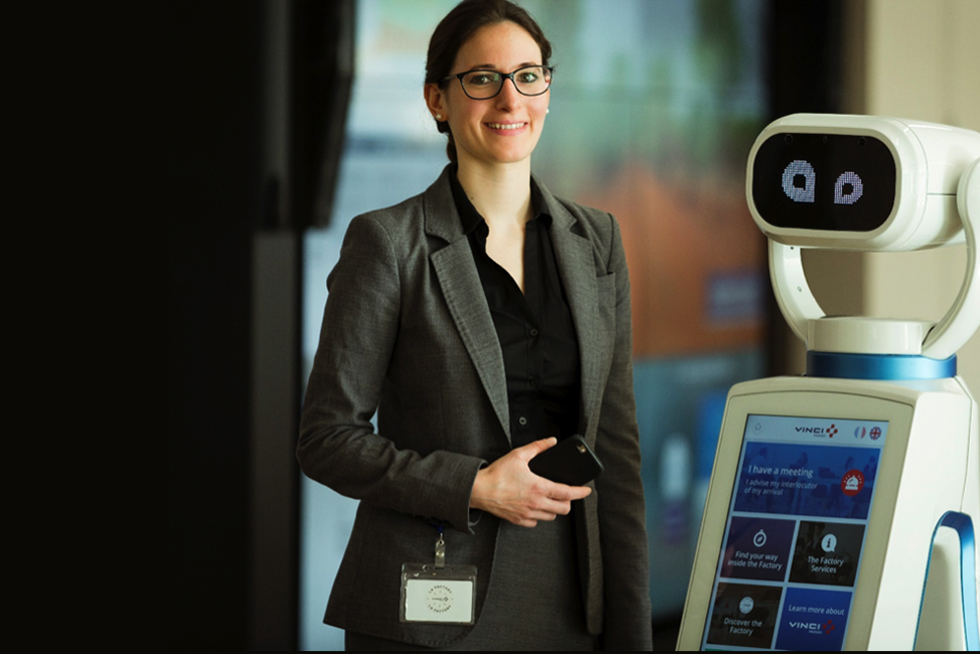 Constantly creating new services with high added value to boost your occupants' wellbeing and your business image.
Digital technology alone is not enough – we place people at the heart of everything we do. Our staff are in permanent contact with your building's occupants, meeting their needs and creating new services.
VINCI Facilities is a pioneer of corporate hospitality management, so its clients enjoy hotel-standard service excellence. The core mission of our hospitality managers is to improve your occupants' sense of wellbeing, creating and nurturing a community. They do this by acting as the driving force for introducing new services that centre on the wellbeing and performance of your staff and continuous improvements to procedures at your site.
VINCI Facilities is an active member of Immowell-Lab, an incubator for startups working to deliver class-leading innovations for the wellbeing of building occupants.We run trials with labs and partners and put the startups in direct contact with our teams so that they can create new services for you.
Innovation Day
Innovation is meaningless if it isn't shared, so we hold regular regional events where we can meet you and talk about your problems and our latest solutions.
Don't hesitate to contact us via your local VINCI Facilities partner.
Contact Us
Your business and your occupants are our core focus