News
Buildings set to accommodate a mix of uses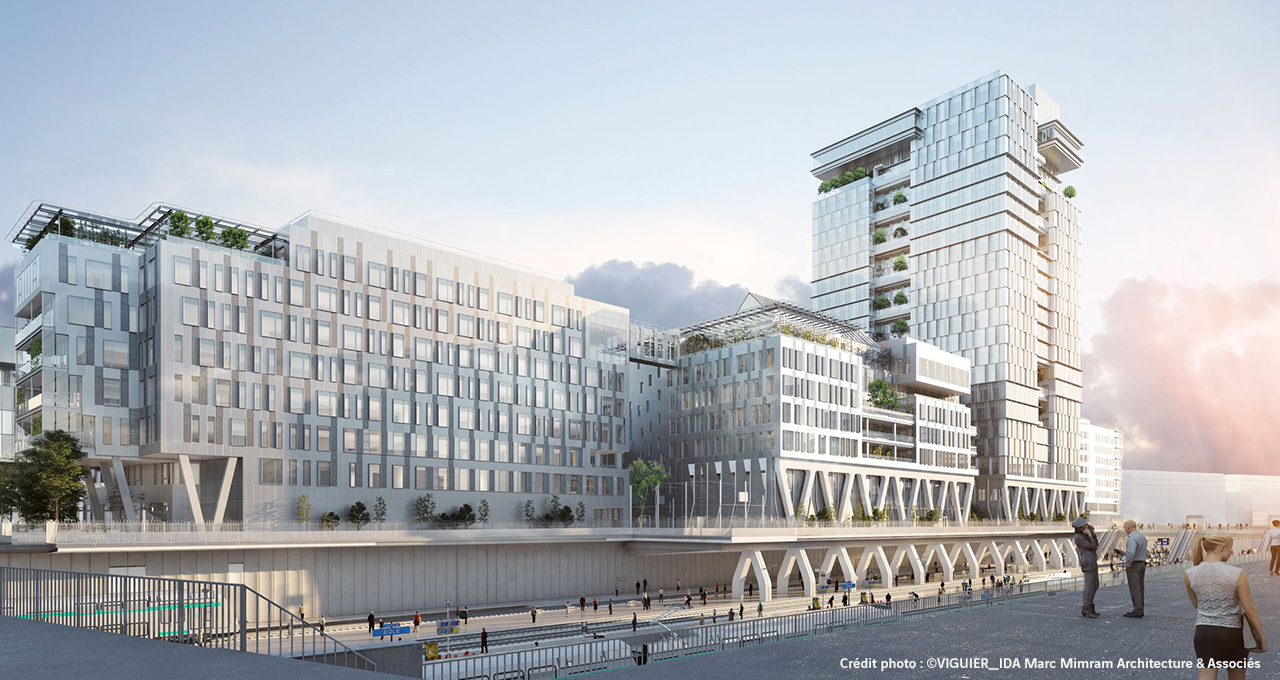 From their lobbies and meeting rooms to workstations, smart buildings are fit for a wide range of purposes, benefitting regular occupants and others besides.
The smart building offers an unprecedented opportunity to observe and test not just professional practices but also new and future lifestyles. Indeed, digital tools and data outcomes make it possible to track, measure and analyse the behaviours and practices of building users in real time and over the long term.
"Never have players in the property sector had as much information to feed into a service offering that meets increasingly complex uses and needs, as flexibility becomes more important," says Philippe Conus, building solutions director and innovation director at VINCI Energies.
Flexibility, scalability, modularity: these are the three aspects that underpin any innovation strategy in the commercial property sector. The strategy is not without risk. Being a large sector, enormous stakes and investments are involved, and each "false start" can prove very damaging economically and environmentally.
The greatest enemy of innovation in this case is probably innovation itself. With society as a whole voicing an urgent need for digital sustainability, the temptation of promoting an ultra-technical vision of digital transformation should be avoided. The concepts of modularity, scalability and flexibility must remain both practical and intelligible.
"Working methods are changing, as are practices, and the smart building must reflect these changes. But the focus must be on simplicity," warns Emmanuel Prod'homme, VINCI Energies project director for the fit-out of the VINCI group's future head office, L'Archipel.
System interoperability and equipment scalability will mean nothing without seamless user experiences. There is no longer any place for gadgets or unnecessary features. Even if, or rather especially if, it is modular, the smart building first and foremost serves those who "experience" it – and this encompasses everything from the access to the building and workstations to meeting rooms.
Take the lobby. This is an area which, being modular, is no longer reserved for visitors but accommodates a variety of uses, for example allowing employees from a company housed in the building to meet for an informal catch-up. Workspaces must achieve a subtle balance between openness and customisation. "It's about playing around cleverly with wall partitions – whether their quantity, shape or material – while using sensors and analysing occupancy data to anticipate space planning requirements and make adjustments transparent for occupants," highlights Prod'homme.
Workspace design must also incorporate new health and well-being metrics, since physical distancing rules are now applicable in all public environments. Individual workstations will take precedence over 4 or 6-person bench desks. Meeting rooms, fitted out with web conferencing systems or touchscreens to support a range of working practices, will need to have moveable partitions to create more or less space depending on the number of participants. Here too, points out Prod'homme, it's essential that equipment is easy to use: "Experience has shown, for instance, that an automatic moveable wall will be used much more than a manual one."
Today, modular smart building design is more about adapting to diverse practices rather than transforming the structure itself (except in workspaces, where partitions, workstations and equipment are moved around). But the next step could well involve making the smart building itself modular (see box).
"Having a mix of activities and people under one roof is not only becoming possible but integral to a building that meets urban specifications, with the concept of openness to the city and its streets, shops and stations built into the design," says Philippe Conus.
The L'Archipel project in Nanterre (to the west of Paris) for example, which will open its doors to occupants and visitors in 2021, is part of a wider complex consisting of 74,000m² of office buildings, 90 terraces (intended for eating out, meeting people, working or relaxing), and a hotel and shops covering 1,500m². Designed as a set of interconnected and interdependent islands linked by walkways, this permeable development provides connections with the surrounding town and transport network. It will be a modular building in an increasingly mobile and adaptive city.