News
The maintenance BIM, by VINCI Facilities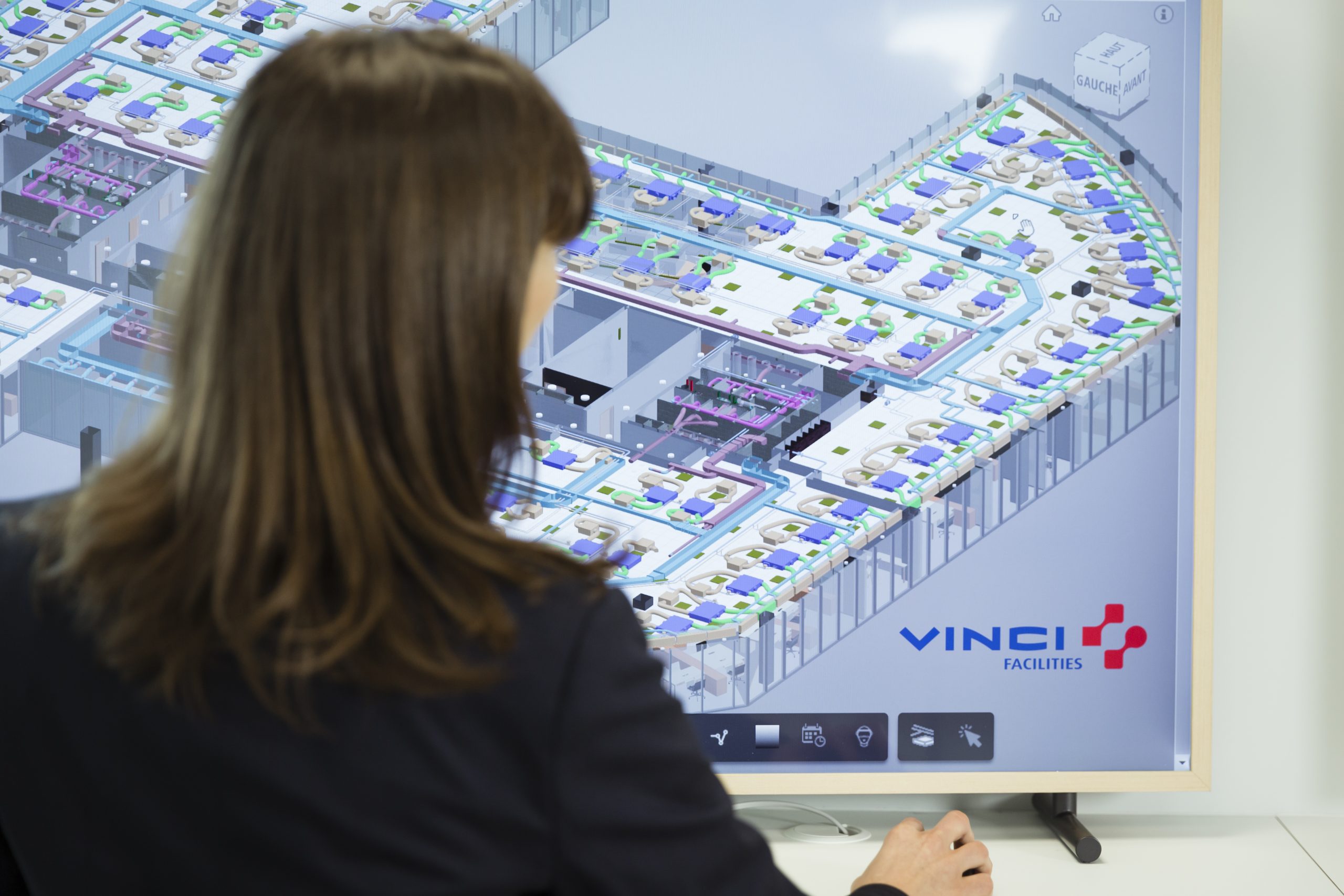 Using BIM models does not only improve maintenance management — all of a building's users benefit. Occupants enjoy greater comfort with reduced wait times for technical interventions; building owners can better anticipate and streamline costs and investments for their buildings; and all site management operatives can ensure the long-term maintenance of the quality of life for your occupants.
Through its interoperability with operational tools and entire digital set up, from connected devices to space management tools, BIM models give us a contextualised view of the usage of and life within a building in real time.
The more this data is pooled together, the better an understanding we have of how a building is used. BIM models can now be used for corrective, preventive and predictive maintenance. Our teams can take timely action (for example, regarding temperature, humidity and indoor air quality), optimise or anticipate your property resources, and adjust our services according to how occupants really use your building.